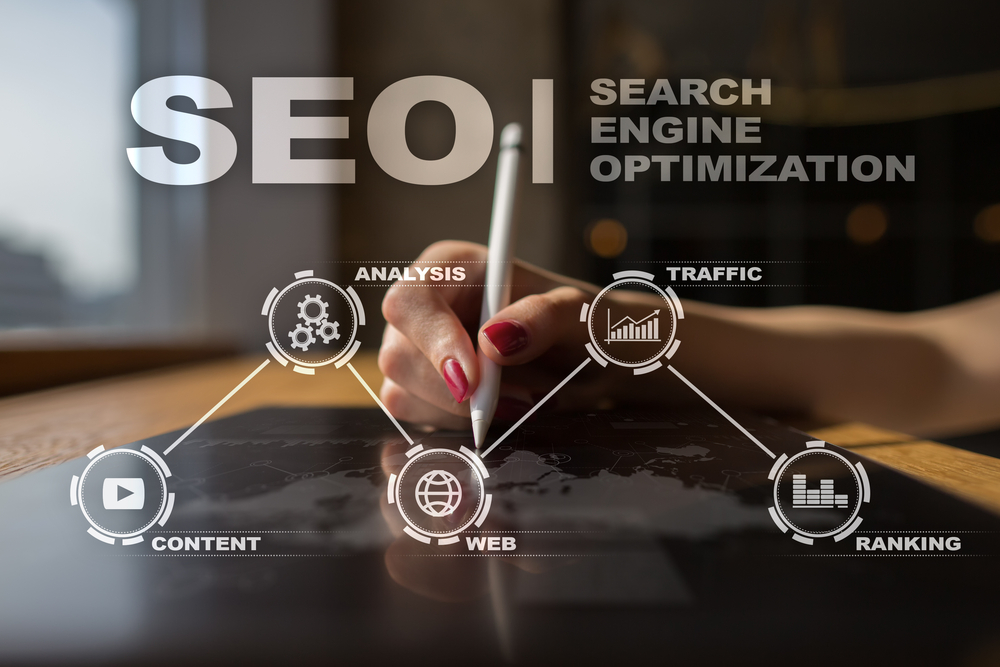 Are people searching Google, Bing and Yahoo for products and services that you offer? Is your company being found?  Are you on page 1, page 10, page 50…or nowhere to be found? We can help you.
Our process involves addressing 4 main areas of search engine optimization that affect ranking. 
On Page Optimization
The actual website pages are what we intend for users to find when searching Google and other search engines.  We start by researching which keywords are being searched to find the products/services your company provides. Then, we mark up your existing content and media (text, images, videos, graphics, etc…) to explain how your company provides the service or product.  Depending on how much search volume there is for the target keyword, and how much competition is targeting the same keyword, we may create a new page of content for each of your products or services.
The objective is to provide a great user experience for the person searching for your product or service, when they land on your page.  A positive user experience is a signal to Google's ranking algorithm.
Content Creation
Websites perform better in search when the content is updated regularly.  Some industries don't have many changes, so the main pages don't change much.  We work to create supplemental content like blog posts, info graphics, videos, and more.  Using various media and blogs is a great way to share new information, review current products or simply share thoughts about events within the industry.  Blog posting also creates opportunities to publish new content about the products and services you offer.
Local Optimization
If you provide a local service/product, then it's necessary to be found in local searches.  Google provides a local 3 map listing for most searches, and that expands to more local listings when clicked.  Local optimization is more important when you have a physical location for customers and clients to visit. As people rely on mobile directions when traveling, its important to make your sure business information is assessable.  Android navigation defaults to Google Maps, and iPhone navigation defaults to Apple Maps.
Verification and optimization of the Google My Business profile for your company is the first and main step to being found in a local search.  This profile should be updated consistently. There are other local directories that require verification and optimization too. Depending on the size of your business, and your search engine optimization goals, we may partner with Yext to manage your local listings. Our objective is to ensure your business is available on these local directories:
Google Maps
Apple Maps
Bing Maps
Link Building
Website pages linking to other website pages is considered link building.  This is a signal in Google ranking algorithm that helps determine where your website page will be listed in a Google search.  What other websites link to your website, as well as the quantity and relevancy of those links are factors considered when they determine your ranking.  We build links by publishing content on high quality websites, networking, directory submissions, and social media.
Page Rank by The SEO Rapper
I produced Page Rank back in 2009.  It's a groovy tune about improving your SEO.  My son was flipping with me that day and got a cameo appearance.
See the lyrics to Page Rank on TheSEORapper.com